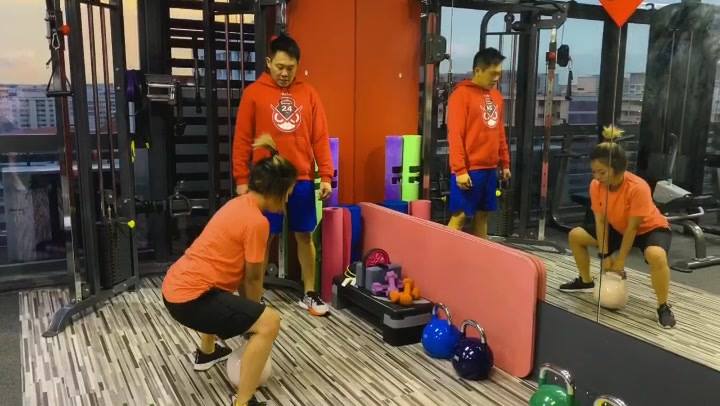 Throw back to the last few sessions of Eugenia. When she worked hard to make sure she achieve her goals. Isn't that what's life all about? Some say, Determination and Preservers are not far away from the destination. What do you think? Let us be a part of your journey.
.
At 𝕆𝕎𝕃 𝔾𝕐𝕄, we understand these challenges & differences down to the last detail.
.
Promises are easy to make, but for those of you who are prepared to work hard & follow our advice then life changing fat loss results can be yours.
.
【WHAT YOU CAN EXPECT】
🔸Noticeable fat loss within 10 days
🔸More energy & vigour for life. You will have a spring in your step that will take you back to your youth!
🔸Better skin tone as a result of the clean diet & toxin free lifestyle
🔸A more toned & shapely body
🔸Better sleeping patterns
🔸After 12 weeks, a slimmer & more confident you will be looking back in the mirror
🔸Envious glances from colleagues!
🔸A small hole in your wallet as you start buying better fitting clothes!
#bodycondress
.
Click on the button and talk to us to find out more.
#gymatyishun
#fitness
#cardio
#cardioboxing
#workout
#squats
#personaltraining
#personaltrainer
#core
#diet
#slimfit
#owlgym
#owlgym24hrs
#gyminsingapore
Clap clap for Eugenia Tan
We simply love this woman!
Source
---
---