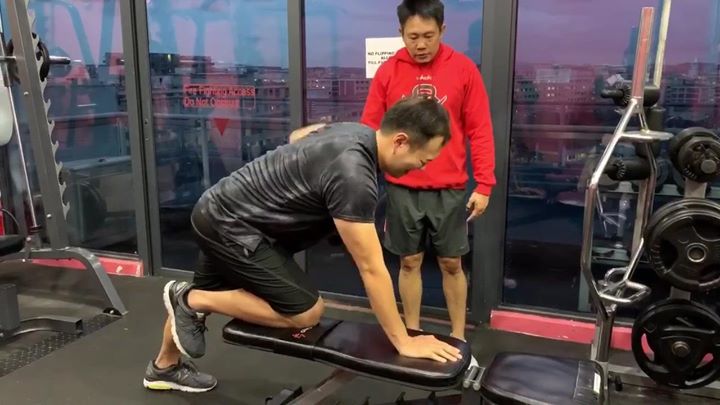 WE'RE not like most
#gym
or
#personaltraining
studios. We're NOT going to tell you we have the best
#personaltrainer
.
THERE'S no one exactly like you – no one shares your exact same goals, training experience or medical history – so why would you do the same exact program as everyone else?
Unlike most
#fitnesstraining
, we don't use cookie cutter programs or WODs found online – our experienced team of
#personaltrainers
will design a program specific to you and your goals. You'll get a new program every 4-6 weeks so YOU'LL REACH YOUR GOALS QUICKLY AND SAFELY – AND YOU WON'T BE BORED!
.
OUR team of
#personaltrainers
will help you filter through all of the misinformation and marketing hype regarding
#nutrition
& help you develop strategies to overcome challenges. We'll teach you how to eat to support your activity level and lifestyle SO YOU CAN ACHIEVE LASTING RESULTS!
.
But don't take our word for it, come see for yourself! Book an appointment with us with a click.
#gymatyishun
#aposhbizhub
#fitness
#cardio
#cardioboxing
#workout
#squats
#whypaymore
#waitforwhat
#personaltraining
#personaltrainer
#core
#diet
#newaddons
#healthandfitness
#healthmatters
#newmachines
#yishun
#fitnessmatters
Source
---
---