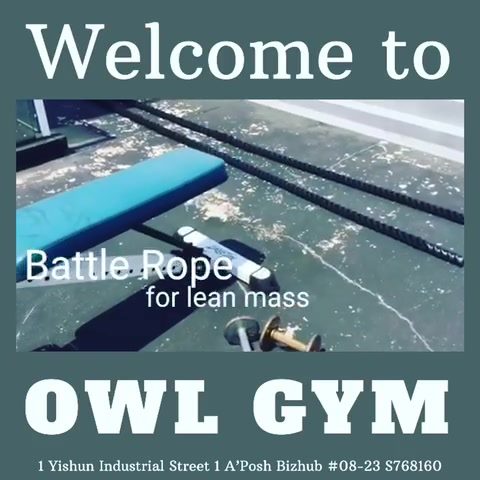 When we are the only solution to oversized, overpriced and overcrowded fitness club, how do you like if we tell you that our facilities feature 24 hours 7 days a week access, cardio & strength-training equipment that set out industry standards, safe and a secure environment with 24 hours Cctv monitored.
.
.
.
With the entire new set of machines, we offer members:
1. No hidden cost.
2. No inexhaustible contract
3. Integrated use of access software
4. Tight security & surveillance systems
.
To get more details such as Memberships Fees & Personal Training, click the button or call us now.
.
.
.
.
.
#activefitnesssg
#activewarrior
#biceps
#triceps
#bicepsworkout
#tricepsworkout
#muscles
#pumped
#strengthtraining
#boxing
#spinning
#personaltrainingsg
#personaltrainer
#mytrainerisbetterthanyours
#powerlifting
#singaporepowerlifting
#benchpress
#deadlift
#rawpowerlifting
#gymsg
#yishun
#workout
#booknow
#smartfitsg
#smartfitsingapore
#trx
#24hrsgym
#lovemygym
Source
---
---