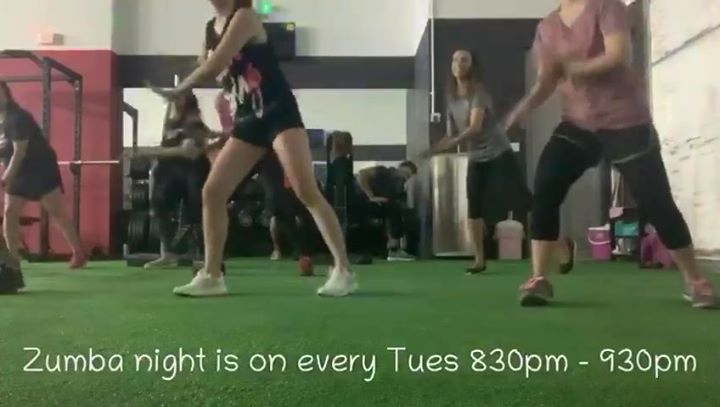 We had 1 whole hour of fun and sweat 😓
Zumba night is on every Tuesday from 830pm to 930pm.
Drop-In welcome.
Come in only if:
🤘🏻Yours hands and legs can't coordinate well 😂 (yes it happens)
🤘🏻Love high impact of work out.
🤘🏻Love dancing to the latest track 🎶 🤘🏻Love making new friends.
🤘🏻Love trying out new stuff.
Regardless you are a old bird or new bird, we welcome all! Afterall the more the merrier.
Sorry for the lousy vid taking, we will do better next week. .
.
.
.
.
#activefitnesssg
#activewarrior
#biceps
#triceps
#bicepsworkout
#tricepsworkout
#muscles
#pumped
#strengthtraining
#boxing
#spinning
#personaltrainingsg
#personaltrainer
#mytrainerisbetterthanyours
#powerlifting
#singaporepowerlifting
#benchpress
#deadlift
#rawpowerlifting
#gymsg
#gambas
#workout
#booknow
#smartfitsg
#smartfitsingapore
#trx
#24hrsgym
#lovemygym
#yogaclass
#zumbasingapore
Source
---
---